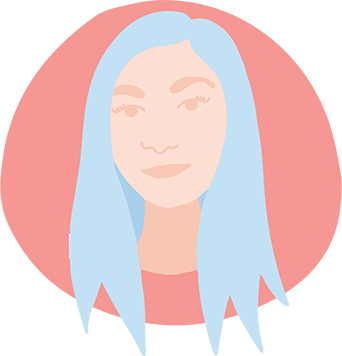 "I legitimately love accounting – there's something soothing about putting everything in its right place."
Brittany Turner, CPA
FOUNDER, ACCOUNTING ADDICT, CAT WRANGLER
Brittany is the proud mom of this brain child and our fearless-with-a-capital-F leader. Though originally from sunny Florida, she always knew in her heart of hearts that New York was home and made the move in 2011 after earning her BBA in Accounting from Florida Atlantic University. Upon her arrival to the city, she was accepted into Pace University's graduate program where she completed her MS in Taxation. It was in the midst of an upwardly-mobile accounting career that she started noticing fewer and fewer of her colleagues were women, much less women with family lives. Brittany knew she wanted a work-life balance and that if she wasn't finding it working for someone else, she'd create it working for herself. What's more, she wanted to give that opportunity to others in the accounting world. And, well, here we are! She and her husband are proud parents to three feline rescues (one of which is a polydactyl with seven toes on each of its front paws) and enjoy weekend foodie trips around the tri-state area.
Christy Wilson, CTP
CASH COUNTER, BEACH LOVER
Christy was born in the deep south but moved to the deserts of Arizona during her high school years (she still says y'all). Christy graduated from Arizona State University with a B.S. in Marketing. Her love for accounting blossomed while working as a marketing analyst for a high tech company in Phoenix. From there, she moved to sunny Florida and married into the nomadic life as a military wife. After earning her Masters of Accountancy at the University of West Florida, she's broadened her accounting knowledge in hospitality, oil & gas, non-profit, and real-estate. When she's not counting cash, she's busy counting her 3 kids, husband, and spunky Jack Russell terrier around the D.C suburbs of Northern Virginia. Where she will live next is anyone's guess, as a proud Coast Guard wife she's certain it'll be near the beach!
Kacie Miller, CPA
CPA, Mother of Goose, First of Her Name
From the mountains of Missoula to the shores of Lake Michigan, Kacie has had her sights set on the accounting world from the start. Blessed with a natural love for rules and numbers, she earned a B.S. in accounting from Marquette University. Kacie then went on to work for a Big Four accounting firm, finding her niche in international tax and mergers and acquisitions … so, yeah, she's kind of a big deal. She has since discovered a passion for working with small business owners – she loves their energy and drive to succeed. Away from the books, Kacie takes every opportunity for walks on the Milwaukee shoreline with her fiance and Goose, the beagle. A true coffee connoisseur, she's always on the lookout for a new cafe.